I've been using NetNewsWire as my primary news and RSS Reader for the past few months.
I haven't been truly happy with an RSS Reader since Google shut down Reader. And I've tried them all.
That is until I heard NetNewsWire was back in town. The original app was released almost 17 years ago now, and after exchanging hands a few times since then, it's now back home with its original creator Brent Simmons.
The new application is blazingly fast and very simple. It doesn't try to do anything fancy or over-complicated—an increasingly rare feature of modern software. It's also Open Source!
The hybrid application supports iOS, iPadOS and macOS. Here's how it looks on my Mac: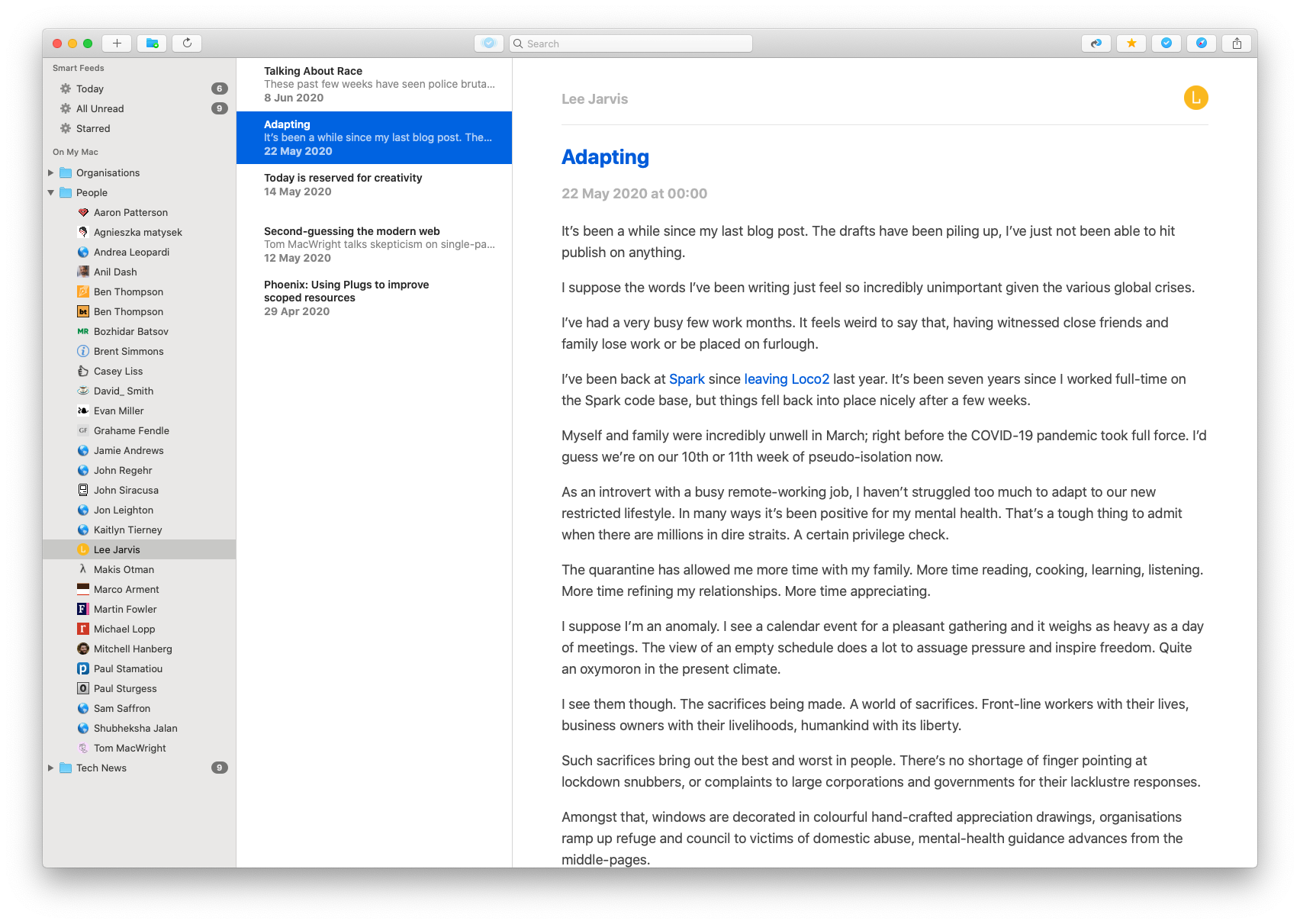 There are a couple of missing features you might expect from a modern RSS Reader. It doesn't have any first-party sync support (Feedbin works, but I don't use it). Right now I'm exporting my subscriptions to iCloud and then importing them in on my phone.
I'd also like to see support for the ability to create smart-feeds with custom criteria for filtering articles. They have a very solid base though and the app is improving constantly.
I've recently been finding it difficult to avoid sinking time into social media (where I often go for news and interesting articles), and it seems increasingly difficult to know who and what to trust. NetNewsWire provides a nice way for me to filter out the noise and make sure I see content from creators I care about. I highly recommend it.